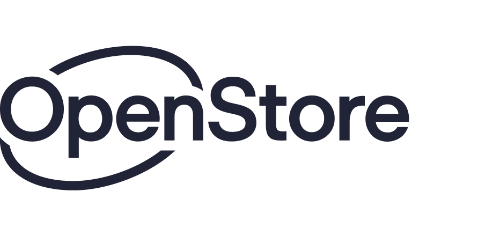 OpenStore Referral Program Terms of Service
Referrals. By agreeing to these terms of service, you will endeavor to, from time to time, refer e-commerce merchants who are considering selling their business to Miami Labs, Inc. ("OpenStore" or "we/us"). These terms of service do not obligate you to refer any minimum number of opportunities
Qualifying Opportunity Criteria. "Qualifying Opportunity" means an e-commerce merchant referred to OpenStore by you that: (i) has an active Shopify store; (ii) has at least $500,000 in trailing twelve months' revenue from Shopify sales; and (iii) originates at least 70% of their total sales from their Shopify store. For a Qualifying Opportunity to qualify (a) you must provide a GrowSurf-generated link to the decision maker over such Qualifying Opportunity and they must click on the link you provide them and complete the first step of the sign-up flow 'Lead Submission'; and (b) it must be a merchant that has not previously been referred to OpenStore or with which OpenStore has previously interacted.
Referral Fee. If OpenStore closes an acquisition (i.e., acquires ownership) of a Qualifying Opportunity, OpenStore will pay (i) you a referral fee equal to US$5,000 and (ii) a payment to the owner of the Qualifying Opportunity equal to US$5,000. Payments will be made within sixty (60) calendar days of OpenStore's successful closing of the Qualifying Opportunity. OpenStore will notify you via email when the acquisition closes.
Term and Termination. These terms of service are effective as of the date you sign up for our referral program and will remain in effect for so long as you continue to refer Qualifying Opportunities per the above.
Taxes. Each party will be responsible for any taxes due on any payments made or received under this Agreement, other than taxes based on such party's net income.
Miscellaneous. Self-referrals are not allowed. Cheating will get you permanently banned from our referral program. We reserve the right to disqualify rewards earned through fraudulent, illegal, or abusive methods. We will only count referrals on links that are automatically tracked and reported by our system. We will not credit a referral if someone says they signed up or someone says they entered a referral code and it was not tracked by our system. We reserve the right to change these terms of service for our referral program at any time. You may not use our referral program for any illegal or unauthorized purpose. You must not violate any laws in your jurisdiction. These terms of service will be interpreted, construed, and enforced in all respects in accordance with the laws of the state of Florida without reference to its conflict of law rules. Each party hereto consents to the exclusive jurisdiction of the federal and state courts located in Miami Dade County, Florida, and waives any arguments concerning venue and the convenience of the forum. These terms of service are not intended to benefit, nor will they be deemed to give rise to, any rights in any third party. These terms of service will not be interpreted or construed as creating or evidencing any association, joint venture, or partnership between the parties or as imposing any partnership obligation or liability upon any party.